Towel Pop 2022™
Towel Pop™ Premium Design
Towel Pop™ An Innovative Design Providing Solutions Through Simplicity! Towel Holders Are A Necessity, With Our Products Adhesive Install There's No Need To Drill Any Holes! Our Sections Of Aesthetic Shapes And Colors Will Fit Right In With Your Home Décor!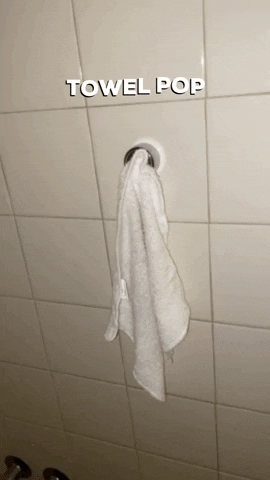 Don't you HATE when your towels fall on the bathroom floor and get all WET? It happens because towel hooks are SO OUTDATED! Designed back in the 1940'S. Our punch in hooks keep your towel high and DRY. With our Fresh and NEW design!

NO more DRILLING HOLES!! our ADHESIVE is the FUTURE, holding up to 6 LB'S! Even LARGE towels won't fall down!